plate rolling
Steel are used widely in every aspect of our life and production, like machinery, cars, buildings, railways, shipbuilding, etc. Most large modern structures, such as stadiums and skyscrapers, bridges, and airports, are supported by a steel skeleton. As one of the most important product, steel plate is more useful.
ANSON provides precision plate rolling services that are precise and of the highest quality. With advanced equipments like CNC 3-roller plate rolling machine and automatic rolling welding line with plate welding capacity, we can handle plates with width of up to 3,000mm at 200mm thickness. We process plate into segments, cylinders and cones with materials from steel, stainless steel, aluminum, HARDOX® wear plate, to ATM-A572 plate, ASTM-A36 plate, and ASTM-A29 plate. A galvanized or vinyl coated finish is also available. The following picture outlines details of our plate rolling, forming, bending and press braking service capacity. If you have additional inquiries, please feel free to contact us.
More details click the picture.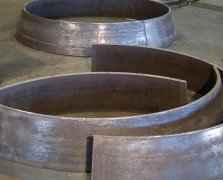 Plate Rolling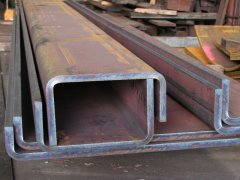 Press Braking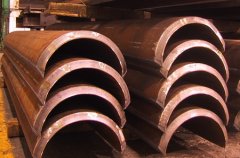 Wear Plate Hardox