Plate Rolling
With the multi roller plate rolling machine, we can handle the plate rolling of alumium, steel, stainless steel , galvanized steel,sheet metal, mild steel and wear resistant steel. The plate can be build into full and segmented cylinders, cones in full piece or in parts. After rolling, the formed products are used from light gauge pipes of ventilation system to heavy industry like engineer machine and steel mill.
Multi-radius rolling, helical rolling, plate mandrel rolling can be provided for customized requirement.
Various material from stainless steel, galvanized steel, mild steel and aluminium can be rolled.
Steel Plate Rolling Value-Added Services.
We can
Cut : saw cut, torch cut, plasma cut.
Bevel: single Bevel, double bevel, with or without a land.
Welding: CNG, MIG, submerged welding.
Steel Plate Rolling Applications
Metal steel plate rolling services are used for metal duct tube, circular tank walls, machine frame, piping, ranking stacks, and constructions.

3-Roller Plate Rolling Machine
Ultra high manufacturing precision.
Unique bending process, high-precision end pre bending, continuous bending without angle, numerical control bending process.
Man-machine dialog control interface, efficient and intelligent operation.
Physical bending process software, man-machine dialogue window, bending process compensated automatically. Single operation, efficient , safe and convenient.
Rich curved shapes.
With different rolling shapes like O type, U type, and multistage R type.
Parameter :
Maximum thickness : 140mm
Maximum width : 3200mm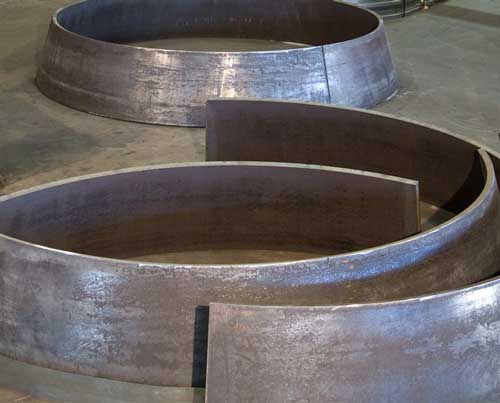 Plate Rolling Cone Segment
Thick steel sheet rolling with bevel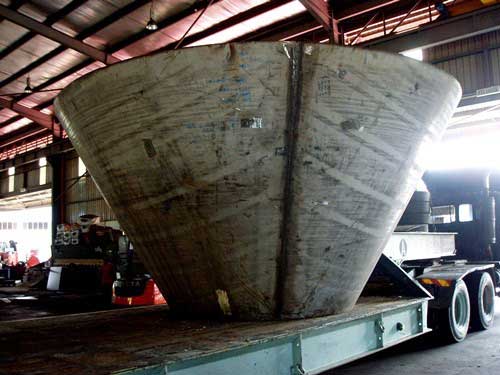 Plate rolled cone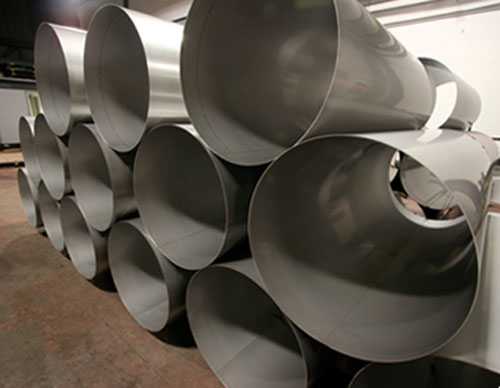 Stainless steel plate rolling cylinder