about

Tianjin Anson International Co. Ltd belongs to China united equipment group, funded in 1968, along with the group company affiliated to the State-owned Assets Supervision and Administration Commission of the State Council. The company covers an area of 140,000 square meters, with 200 square meters workshop area and more than 800 sets of production equipment, 30% of which for large equipment. Our processing capacity includes maximum rolled plate thickness of 100 mm, maximum processing diameter of 10 meters, maximum processing length of 22 meters, and maximum lifting capacity of 200 tons. We have Ⅰ,Ⅱ,Ⅲ pressure vessel, vacuum and atmospheric pressure container and other non-standard equipment design and manufacturing qualifications. With composite panels, dual phase steel, titanium and other non-ferrous metal welding production ability, ANSON can reach annual output of 20000 tons, and annual output value of nearly 500 million RMB.
Anson's professional technicians together with sharp-sighted purchasing staff, hardworking overseas sales team are highly praised by tank engineering contractors, construction company, and steel processing factories from the world.
Until now, our thoughtful and conscientious steel processing service has gained success and good reputation from the customers in Ghana, Nigeria, Papua New Guinea, Sir Lanka and etc. More and more customers choose Anson as their long-term business partner and trustworthy servicer.
Unique Geographical Advantages
In April 2015, China (Tianjin) Pilot Free Trade Zone was established, began to actively develop cross-border E-commerce, and improve the corresponding supporting system including the customs supervision, inspection and quarantine, tax rebate, cross border payment, logistics, etc. All of these provide more convenience for the development of cross-border electricity suppliers in China. Thanks for more support policies and development opportunities, ANSON can provides better service to our customers, began a new development journey.

Save Time, Save Money
Having both profiling and post-cutting machinery on-site enables us to reduce (and often remove) sub-contract processes.
How does this benefit you? It saves our time and costs, allowing us to offer you competitive prices and short lead times.
For these reasons, many of our clients are impressed by our bevel plasma cutting service, which offers the benefit of weld preparation as part of the cutting process.
On Time, Every Time
Tianjin port is the principal foreign trade port in North China. Tianjin shipping has a perfect international ocean container transport network, operate and manage direct ocean liner shipping route from Tianjin, Shanghai to Japan, South Korea and other countries and regions. With unique geographical advantages and double shift system, we maintain a 24 hour production schedule, ultimately ensuring your profiles are delivered on time, every time.
ISO Approved
Selecting a business partner is a complex decision.
With so many factors to take into consideration, we recognize the value of working with a reliable, trustworthy partner.
We maintain our ISO 9001:2008 approved status so you can always be assured that working with us is a credible opportunity.

High Quality
One of the features of our service that our clients never doubt is our quality.
Striving to achieve excellence throughout all our processes, on-going acquirement of premium and pioneering machinery has enabled us to build a quality-focused service of high value.
But why not see for yourself? Come see our facilities in action by arranging a site visit.
Ongoing ANSON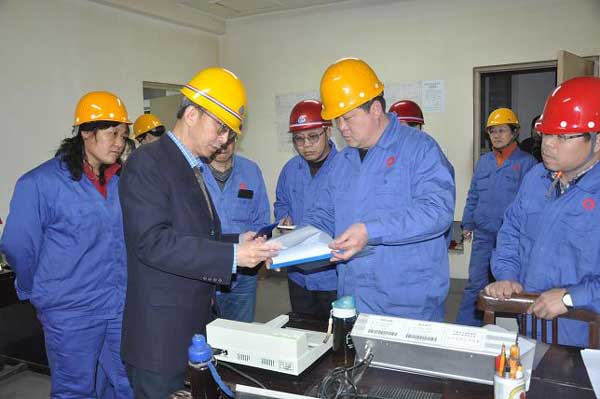 Tianjin Anson International Co. Ltd, successfully passed the ASME pressure vessel Certification Review
On April 6, 2015 to April 7, ASME was authorized to represent AIS and AI joint inspection group to Tianjin Anson Co., Ltd. for joint review on ASME pressure vessel evidence. ASME specifications include the quality management system documents, design documents, materials, test, production, welding, heat treatment, nondestructive flaw detection, inspection, test, measurement equipment, inconsistent product control, field manufacturing, etc, a total of 16 links. After 2 days' scrutiny by the joint inspection group, the company won the consensus from the ASME joint inspection group, successfully passed the certification audit.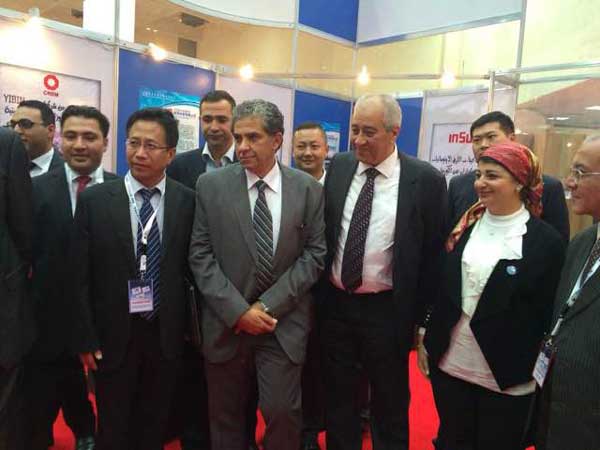 ANSON efforts to develop overseas market
On October 20, 2014 to October 28, ANSON participated in Arabia Africa paper and papermaking equipment exhibition held in Cairo, Egypt, in north Africa. During the show, our leader had talks with Egypt's expert panel includes the environment minister, the military representatives, and the environmental experts. The two sides conducted in-depth exchanges on the cooperation intention for many times, got high attention from the Egyptian government and military. The successful cooperation, not only can make full use of local rich resources, but also solved the impact reasonably on the environment and a series of problems caused by local traditions . In addition, the two sides also reached a consensus to widely develop Arab and African market.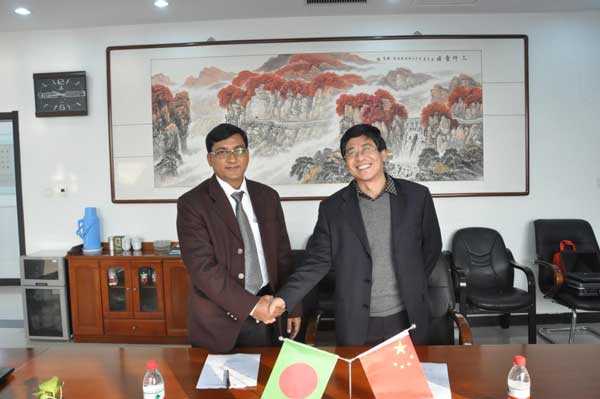 ANSON signed a Bangladesh agency agreement
On December 17, 2014 to December 19, Mr. RezaulKarim from Bangladesh came to Anson for field study, Mr. RezaulKarim has visited the workshop production site, the technical centre, the Institute of Design, the quality department, also visited our company's equipments running situation at the scene. Mr. RezaulKarim design capabilities of our company's production and equipment operation. He gave great recognition for our Production design capability and equipment running status, also had full confidence on our company's equipments to promote in the Bangladesh market. After careful negotiation, the two sides have signed the agency agreement.
Please click here to download our company brochure in pdf version.