Profile Bending
More than 30 state-of-the-art equipment and honoured technology, with our experience and consistent endeavour of development, we are competent to roll and bend a wide range of profile like beams, rings, flanges and bars with various specifications.
Please find below the machining equipment and procedure.
| | | |
| --- | --- | --- |
| | | |
| CNC Controlled Profile Bending Machine | Full Hydraulic Profile Bending Machine | Vertical Profile Bending Machine |
The procedure of bending and rolling:
1.
All the profiles are well-designed and calculated before processed, which guarantees the highly accurate forming of the finished products.
2.
The profile will be processed according to the designed drawing step by step.
3.
After finish, the products will be stored in a climate controlled indoor warehouse to prevent steel rust, and anti-rust primary painting will be painted if necessary.
4.
The large size products will be transported by low profile trailer truck to the port, and loaded in the ship as bulk cargo. Container loading will take place in our factory and anti-blushing agent will be put in the container together to reduce the moisture influence on sea.
Profile rolling and bending included:
Sawing
To minimize the waste we will trim and cut the material by calculation before doing the bend, and we use auto CAD cutting system helps to improve the accuracy. Flying saw and flame cutting are used to provide a smooth surface.
Rolling and Bending equipment
We have several large rolling machines. The material range from profiles to pipe and tubing as well as special rollers for stainless steel and aluminium.
Angle rolling
The rolling machine are equipped with special customized rollers to tread the angle flange, we can handle a wide range of angles from the small size to 200*200*15mm
Bar rolling
We can roll the steel bars into rings, S shape and many different curves. Proper groove will be cut for welding. Both easy way and hard way rolling are available.
Beam rolling
Beam rolling and bending is the most widely used in building and steel structure frames. We can roll the beam from both easy way and hard way up to 150KG/m.
Channel rolling
Our bending machine are able to roll almost all size of channel in market. The weld toes are stitched together to form a box section plasma split after the rolling. Both hard way and easy way are able to be rolled in to circle.
Punching
Many structures are connected by both welding and bolts, so in many cases we need to punch holes for the bolts and flanges. This will save a lot time on working site and improve the accuracy.
| | |
| --- | --- |
| | |
| Rolled Beam | Hollow Section Customization Services |
More Value-added service for you
We also supply the whole process chain for our client including: torch cut, bending, rough, plasma cut, punch, and saw cut.
Beam Bending Application
More and more structures and frames are made by this reliable and cost saving material, such as heavy equipment, truck frame, tanks, roof supports, arches and building frames.
Brief limits of beam and T steel profile rolling
Beam Rolling :
Maximum size depends on directions of roll.




Beam rolled the easy way - Maximum W16 x 57



Beam rolled the hard way - Maximum W6 x 25
Tee Rolling : Maximum size ST6WF



Tee beam rolled out - Maximum ST6WF



Tee beam rolled in - Maximum ST6WF



Tee beam rolled up - Maximum ST6WF

More details about process range please check the attached file.
Grantry Crane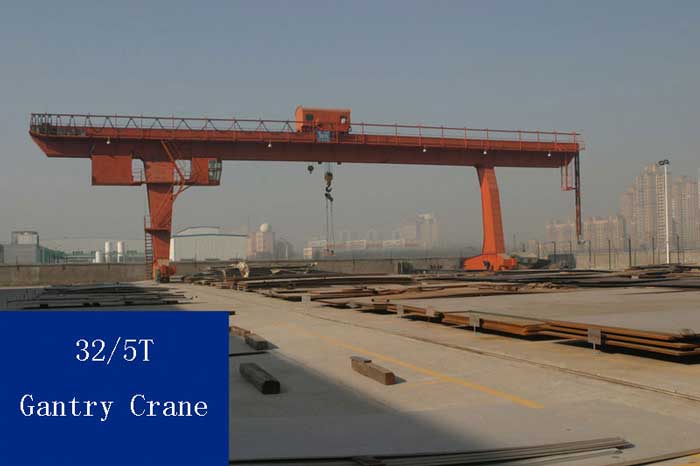 The 32/5T double trolley gantry crane can lift and transport huge material. The gantry crane provides a working span of 25meters and 80m traveling length. This crane is used for material load and unload, turnover of big steel piece.
Parameter :
Main lifting weight:32T
Deputy lifting weight: 5T
Lifting height: 8m-50m