U Tube Heat Exchanger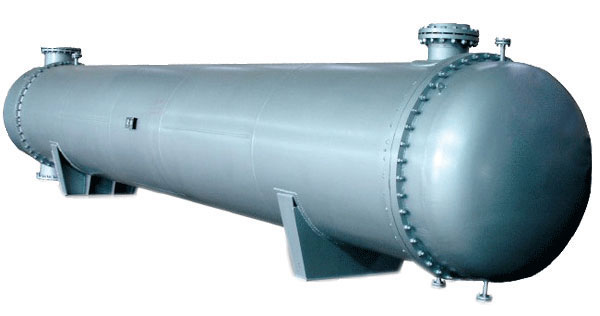 U tube heat exchanger is a kind of tube and shell heat exchanger, belongs to the petroleum and chemical equipments. This kind of heat exchanger is named after the'U'shape tube. U tube heat exchanger is composed of some main components like the tube box, shell, and tube buddle. What's more, it is easy to drying after the
U tube heat exchanger hydrotest
.
U Tube Heat Exchanger Advantages
The tube buddle can expand or contract freely, and they will not produce thermal stress due to the temperature difference between the tube and shell, which leads a good thermal compensation performance.
The structure is simple, with only one tubesheet and less sealing surface, thus,the price is low.
It is easy to make the u tube heat exchanger cleaning and maintenance, which is because the tube buddle can be drawn from the shell body.
This kind of heat exchanger has a light quality, is suitable for the situation with high temperature and high pressure.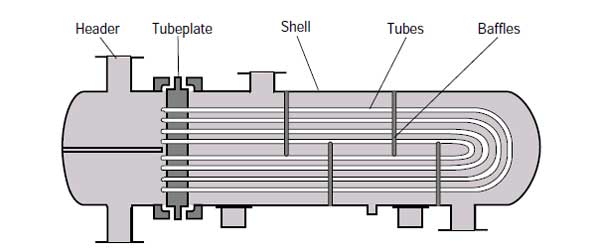 U Tube Heat Exchanger Structure
U Tube Heat Exchanger Design
The biggest difference about u tube heat exchanger compared with other types of heat exchanger is the tube buddle structure, the longer the tube diameter is , the longer the minimum bending radius is. And the u tube heat exchanger bending radius should not less than two times the outer diameter of the heat exchanger tube.
U tube heat exchanger usually designed according to the ASME Code, Section VIII, Division 1. This high load U tube heat exchanger can prevent the stress damage caused by container inflation during the process of heating or cooling. As one end of the tube bundle is float, the heat exchanger can be guaranteed safety even under the extreme heat cycle. It is a ideal design method when the heat medium is steam.
ANSON can manufacture U tube heat exchanger in accordance with the ASME standard, TEMA, and API for 1, 2, or
4 pass U tube heat exchanger
, other special requirements are also available.
TEMA Designations for Shell-and-Tube Heat Exchangers
Stationary Head Types
Shell Types
Rear Head Types
A

channel and removable cover
E

one pass shell
L

fixed tubesheet
like 'A' stationary head
B

bonnet (integral cover)
F

two pass shell
with longitudinal baffle
M

fixed tubesheet
like 'B' stationary head
C

channel integral with
tubesheet and removable cover
G

split flow
N

fixed tubesheet
like 'C' stationary head
N

channel integral
with tubesheet and removable cover
H

double split flow
P

outside packed floating head
D

special high pressure closure
J

divided flow
S

floating head
with backing device (split_ring)
K

kettle type reboiler
T

pull through floating head
X

cross flow
U

u tube bundle
W

packed floating tube sheet
with lantern ring
Ordering Information:
---
Please specify the type or standard you need, ASME standard or TEMA type. If you want a TEMA type heat exchanger please specify the type according to the above TEMA designation table, like TEMA Type BEM.
Please specify the material you need, we provide material from Steel, Stainless Steel to Copper Alloys. Other material options are also available.
Please specify the size you need. Like 1, 2, 4 or 6 pass and shell diameter, or other important dimensions you think
If you have any question, please feel free to
contact us
.