Induction Bending
Induction bending pipe are widely used in power plant, oil industry, chemical, shipbuilding, nuclear industry, mining, energy sectors as well as onshore and offshore oil and gas pipeline systems. The pipes are heated by Medium frequency electric induction and bend the while its hot. The induction pipe bending machine takes only 1/3~1/2 space compare to the cold bending machine, and no need for customized forming mould. It is one of the most efficacy and cost saving pipe bending method.
The induction coil heats part of the pipe and the pipe will be bended once reached the preset temperature. Pipes travel slowly through the heating coil and be bended, after bending, the pipes will be cooled by water, air or oil.
Not only pipes and tube can be induction bended, the large size square tubes and H or I Beams are suitable to be induction bending.
Advantages of Induction Bending
Improves Quality
Induction heating system minimized the distortion and strain caused by cold forming.
Increases Flexibility
Induction bending can bend a wider range of radius than the cold bending and no need for forming tools.
Saving cost
The smaller bending machine and quicker working speed make the induction bending a very cost saving way to bend the pipes and tubes than any other pipe bender and tube bender.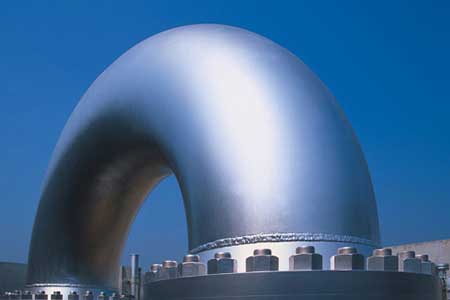 180 Deg Bending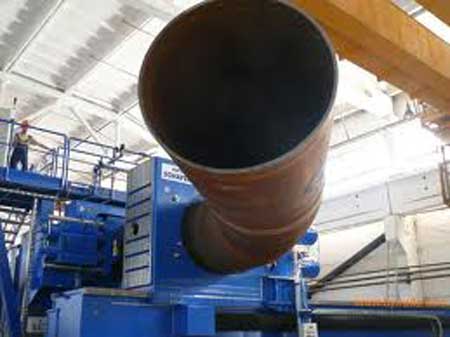 Pipe Bending Machine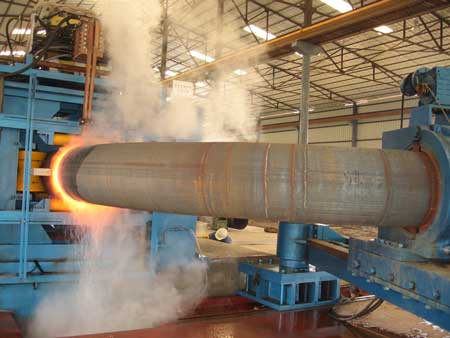 Induction Bending Machine