Flame Cutting
Flame cutting is the most used method to cut mild steel. In the cutting, flame cutting machine blown the oxygen into the cutting location at 6 bar. The heated metal begin to burn and react with the oxygen, this chemical reaction will give out great heat and energy and the metal cut apart by the power.
Advantage of flame cutting:
High speed. The cutting speed can reach 500~1000mm/min according to material size and thickness.
Thick material. Flame cutting is able to cut the thickest material among the three cutting ways, plasma cutting, flame cutting and laser cutting.
Cost saving. The flame cutting machine is a very cost effective and mature product after decades of development.
Perfect solution?
Everything will have its positive and negative side, so does flame cutting. Let's check the small defects of flame cutting.
Operator performance. The flames cutting quality relies a lot on the operator's experience and performance. Because of this, human error is inevitably.
Heat reacted. Mass heat was created while cutting the material, and those will make some heat react to material, and this is more obvious when the parts is very thick or need to afford high strength. We can solve this by doing heat treatment to the metal.
Working ability
With advanced flame cutting machine, and our engineers' rich experience on flame cutting process, we can flame cutting the metal within the range following for our client.
Max length of work piece.---------------------12500mm
Max width of work piece----------------------3500mm
Max thickness of work piece.----------------300mm
Accuracy of finish products.-------------------0.2mm
Production capacity.------------------------------500T/month
Heat treatment is available for the cut material.
CNC Bilateral & Double Groove Forming Machine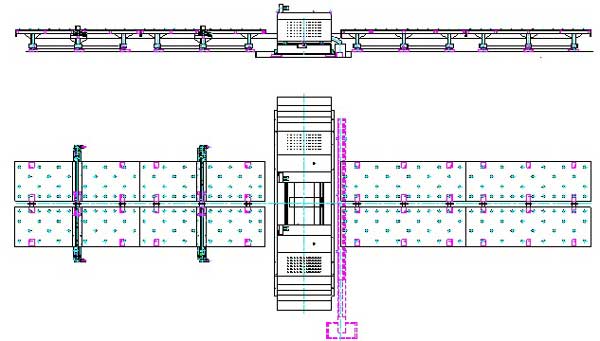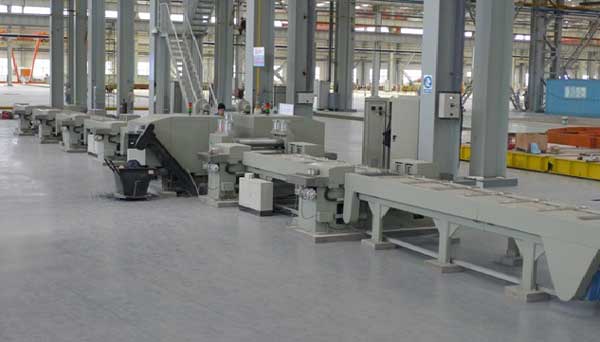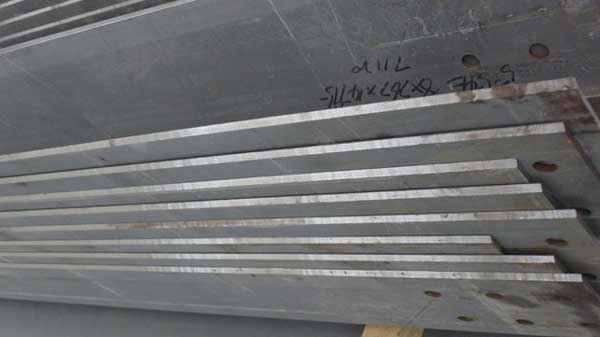 CNC bilateral & double groove forming machine is directly for Bilateral sheet (two parallel edges), double-sided sheet (above and below), it is a specialized automatic molding groove equipment.
High efficiency . 12-16 times higher than the traditional groove equipment.
Low consumption. The whole machine is equipped with 1/5 of the traditional equipment and 1/8 cost.
Less employee. Loading, centring, location, feed, discharging, are all can achieve digital control.
Parameter :
Straightness : ±0.5/10000
Groove angle : 15°-60° ( willfully adjust)
Maximum machining groove side length : 46 mm
Processed Mterial Paremeter:
length:17000mm
width:500-1000mm
thickness: 6-20mm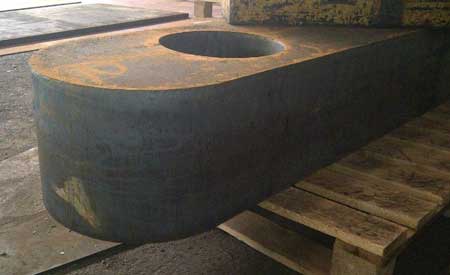 300mm Thick Mild Steel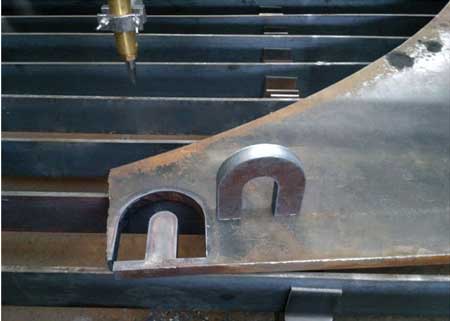 U Shape Flame Cuttting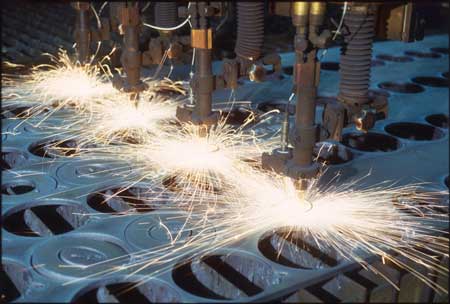 Flame Cutting